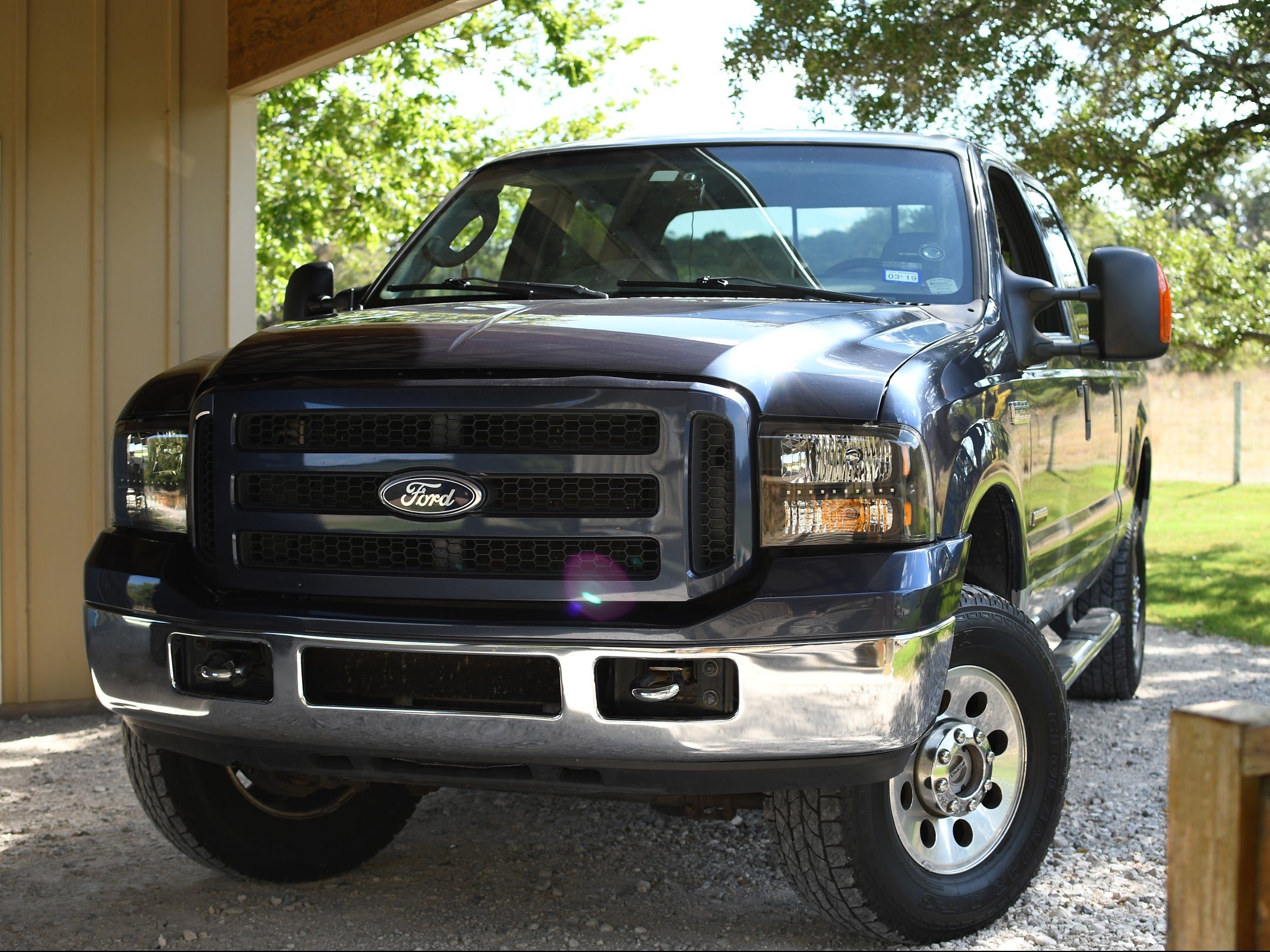 2007 Ford F250 Super Duty
Retired
I've gotten serious about modifying cars and racing. This means I have a need for a truck on a regular basis. I wanted to buy a diesel truck since they're more capable for towing. A small local dealer had a 2007 Ford F250 Super Duty for sale which I ended up picking up. I wound up doing quite a bit of maintenance to it in order to bring it into good shape.
This is a pretty well known truck for engine trouble. I think it probably sparked the whole Power Joke thing. However, mine is already studded and I have put in a lot into preventative maintenance. I drive this truck whenever I need to tow or haul something and on rainy/flooding days.
What's going on with this truck?
The truck wound up being way too much of a hassle to maintain. The 6.0L turbo diesel engine is just way too finicky for daily use. Every other week some component was failing that required invasive work. I wound up replacing the truck with a 2019 GMC Denali Ultimate.
The truck already had APR head studs to prevent the head from lifting. It must have blown a gasket in the past. There were some cosmetic issues that I've addressed and I had PSP Diesel here in Houston do the rest. I also had a local off-road shop install Katzkin leather seat covers that came out great.
ARP Head Studs
S&B Filters Air Intake
4" Turbo Back Exhaust
SCT Live Wire Tuner
EGT Probe
Coolant Filter
Pioneer AVH-2300NEX Receiver
Pioneer TS-A6886R Speakers
Aftermarket Headlights
Aftermarket Taillights
Aftermarket Third Brake Light
Aftermarket Tow Mirrors w/ Power Folding
Reverse Camera Integration w/ Head Unit
Transmission Oil & Filter
Fuel Filters
Gear Oil
Coolant Flush
Engine Oil & Filter
Air Filter
Alignment
Repaired Door Latches
Trailer Brake Module
Cruise Control Switch
Brake Pressure Transducer
Belt Tensioner
Two Idler Pulleys
4x4 Solenoid
Glow Plug Harness
Shocks
Oil Cooler
Intake Gasket Kit
SCT/HPOP Kit
Two Upper Ball Joints
Two Lower Ball Joints
Tie Rod
Axle Seals
Vacuum Pump
Both Parking Brake Cables
New CAC Tube
Lower Radiator Hose
Parking Sensor