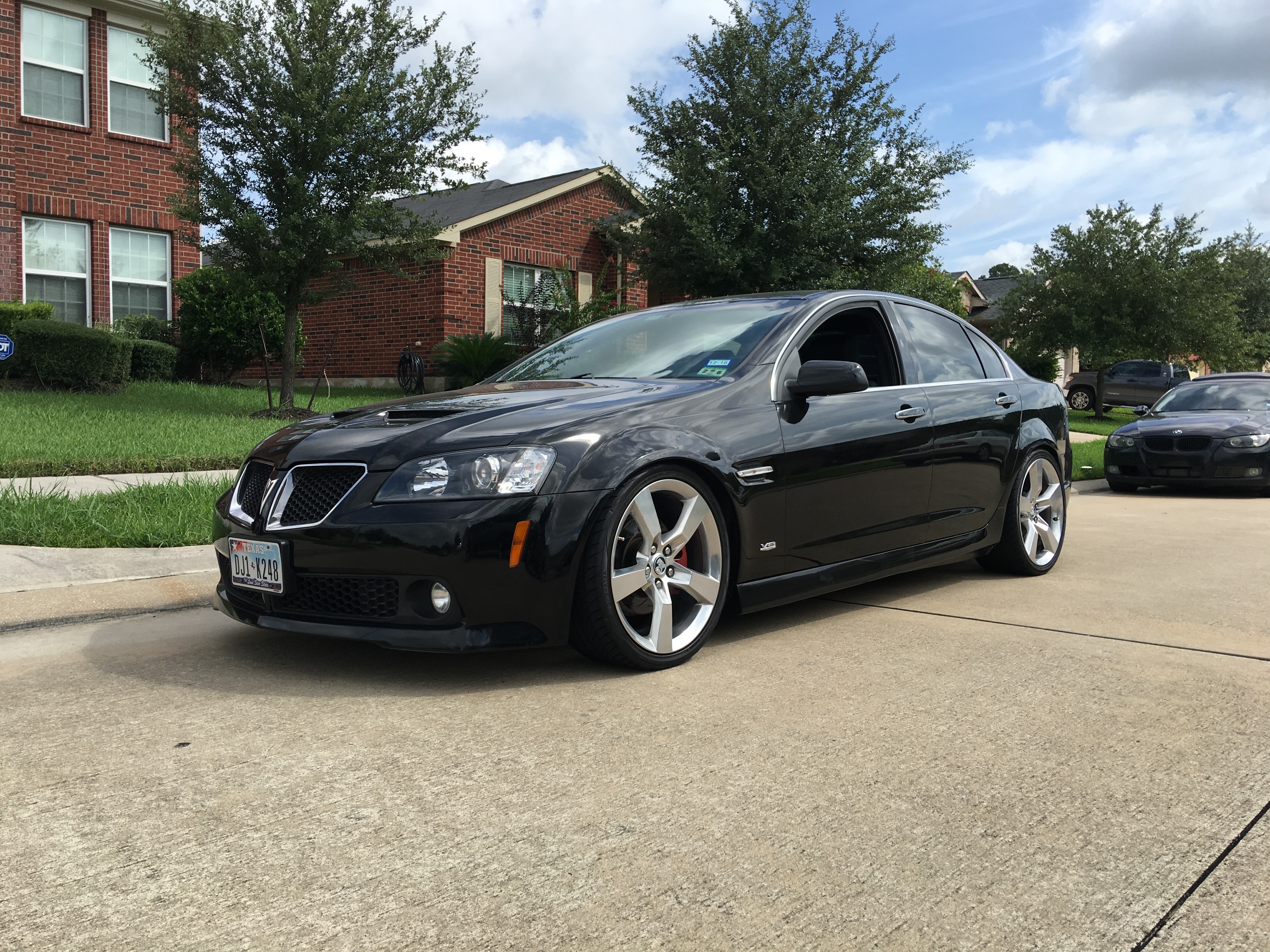 2009 Pontiac G8 GT
Retired 2016
I had a poster of a Pontiac G8 on my wall since it came out in 2009. I wanted to buy one, but didn't have the credit or cash to afford it. Then in 2011 I found myself in a better position in my life and career. That Christmas I brought home a used 2009 Pontiac G8 GT 6.0L V8 with around 50K miles.
It was my first big V8 and it was a thrill to drive. The car's seats were very comfortable and it was the most technology I've ever had in a car until then. I took a lot of care with this car. Performing paint corrections, using all the best parts and following a maintenance schedule.
I bought this car with just under 50,000 miles.
So what happened to this car?
I fell in love with this car as soon as I started driving it. I was as good as I hoped when I first hung it's poster on my wall. I kept this car in the garage as long as I had it and took excellent care of it. It always received synthetic oil and I performed all routine maintenance. I replaced hubs, brakes, bushings, fluids, and anything else that wore out.
It was my daily driver at first, but soon I found myself turning it into a project. It was an amazing car to drive. Fast in a straight line, insane top speed, and perfect handling in the twisties. My suspension mods and excellent chassis made it want to turn. I did some light bolt on mods to improve performance and had the car tuned. The ultimate goal was to use it as a track car.
I ended up taking the car out to the track for a bit, but soon had transmission issues. I went through a rebuild, but unfortunately my problems came back. I didn't want to keep messing with it and was ready to move on to a new chassis I could track. I ended up selling the car after finding my new project.
Performance Modifications
These larger headers helped make power up top and handle future power adders. These improved performance and exhaust tone quite a bit.
These connect pipes provide compatibility without fabrication to mate up Kooks headers with Corsa catbacks.
This exhaust is louder than their Touring, but not as raspy as the Xtreme when paired with long tube headers.
This intake came with the car and I simply changed filters in it. Can't really compare to stock.
I upgraded the filter for the Rotofab Dry Cone filter, because the prior owner had some off-brand wet filter.
Brake System Modifications
These slotted rotors provided excellent performance. I used several sets due to track days.
These are great for street use and light track use. Melt pretty quickly with heavy track use.