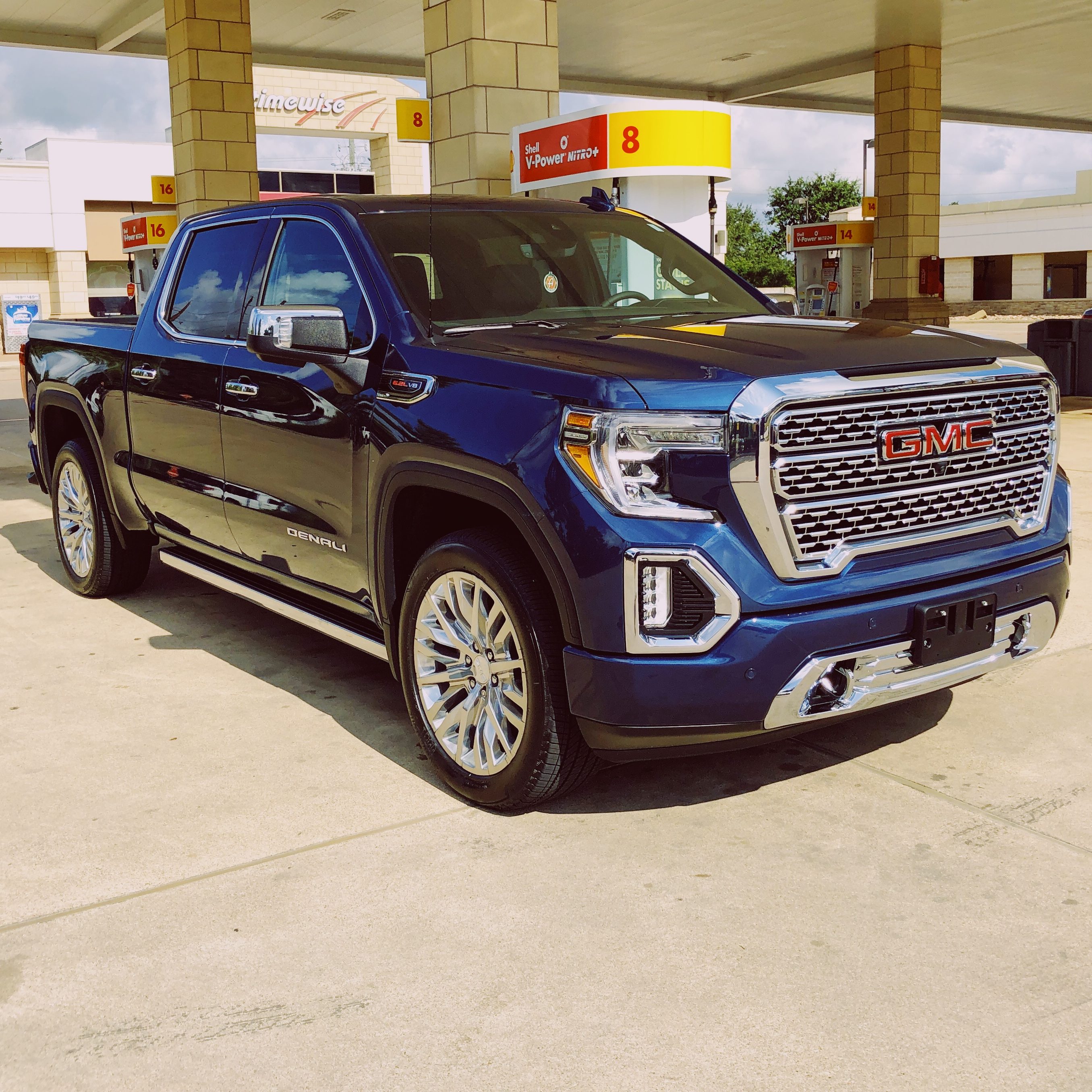 2019 GMC Sierra Denali Ultimate
Retired
I picked this truck up when I decided my 2007 F250 was too painful to maintain. I really like the advanced features of this truck and how comfortable it is to ride. Hopefully the dealer support will be better and overall quality will hold up vs the 2014 RAM I had a few years ago.
I already hard wired my Max 360 radar detector and a Street Guardian dash camera. The only other mod is a short rubber antenna to replace the RC car looking factory aerial.
So what happened to this truck?
I really liked the GMC Denali, but being a first year model it had quite a few issues. Many thousands of dollars of warranty repairs and then the pandemic hit. Car prices started to spike out of control and I was kind of thinking about getting out of the truck. My concern was finding a good deal on something new, and it took me quite a long time to find the right car to buy. Once I had it I started shopping selling the truck and found that I was able to get more for it than I paid. For the first time in my life I got paid to drive a new vehicle!
I could see myself buying a new electric GMC in the future. I'm probably going to avoid a first model year though!