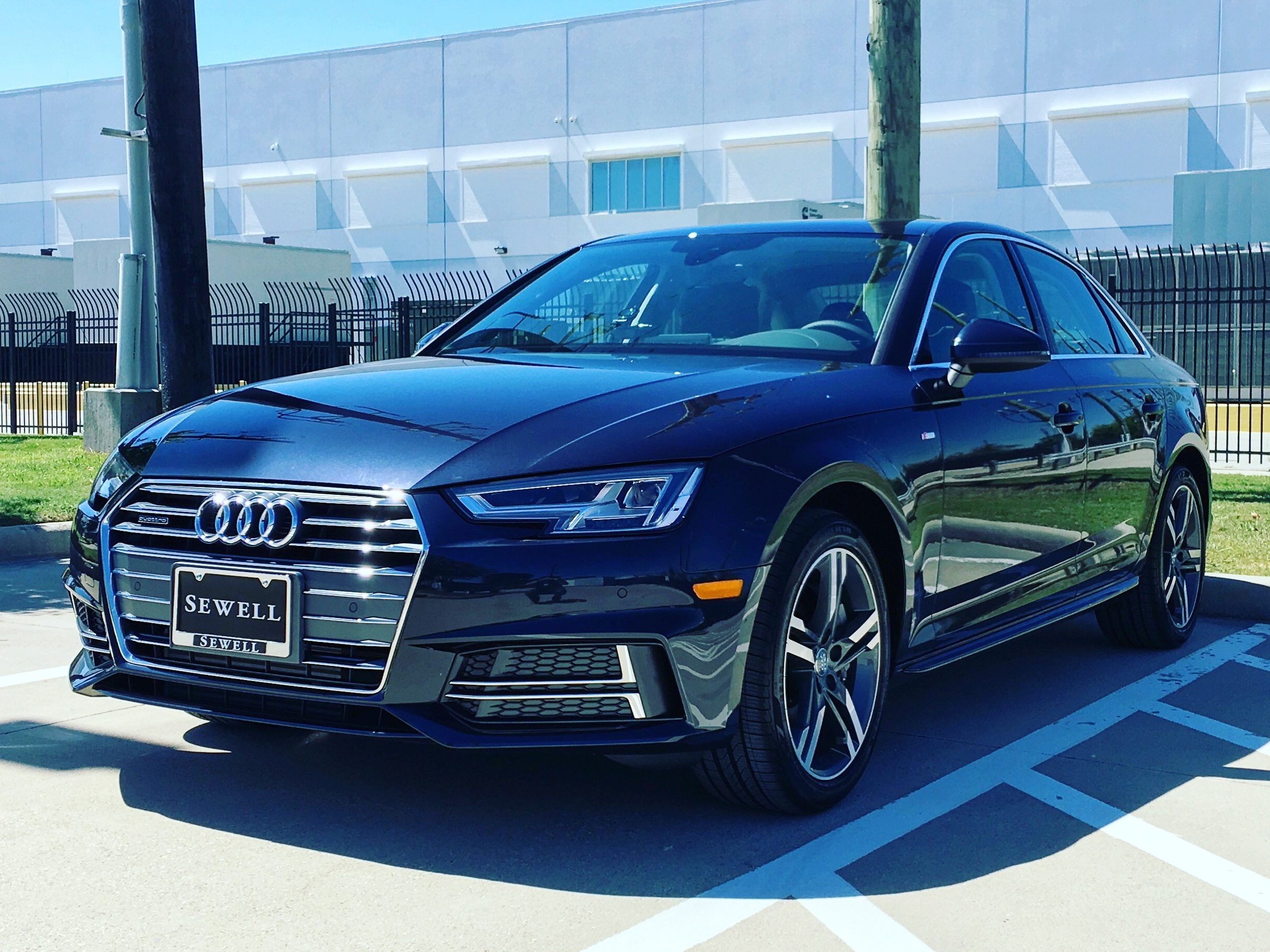 2017 Audi A4 Quattro Premium+
Retired
In the fall of 2016 my two year old RAM 1500 was starting to fall apart. I decided that I didn't want to deal with poor quality and dealer nightmares for my daily driver. I opened up consumer reports and other publications. I was looking for the highest consumer satisfaction brands. Audi seemed like the best at the time.
Their new A4 was very popular and had amazing reviews. I wound up picking up a Moonlight Blue 2017 Audi A4 Quattro with the Premium Plus package. I traded my RAM to the dealership and was so glad to be rid of it.
What's going on with this car?
I retired this car in 2019 after I bought my GMC Denali Ultimate. I just wasn't driving this car much. When I first drove this Audi I really liked how sharp it felt. The car is a lot of fun to drive and it looks beautiful, especially in moonlight blue. I like how sometimes it's dark blue, sometimes gray and other times black. I fell in love with the Virtual Cockpit features and the driving mode selection is fun.
The whole infotainment system and all electronic controls are incredibly intuitive. These systems are all top notch, truly best in class. The only thing I wish it had was cooled seats, but for some reason it was hard to find as an option. The build quality overall is great and there haven't been any major issues.
The only trouble I've had with this car were a couple of recalls and warranty repairs. The recalls were something very minor. The dealer fixed them at my scheduled maintenance. I also had a tail light that cracked from the inside out, probably some kind of stress fracture. My Bang & Olufsen audio system also had a speaker blow out. These issues were also immediately fixed by the dealer.
Today I have just one outstanding issue which is a problem with some of my Audi Connect features. I'm working on it with Audi's support which has been excellent. Overall I'm very happy with how Audi treats their customers, everyone is a pleasure to work with. It's a huge 180 from my Chrysler experience.