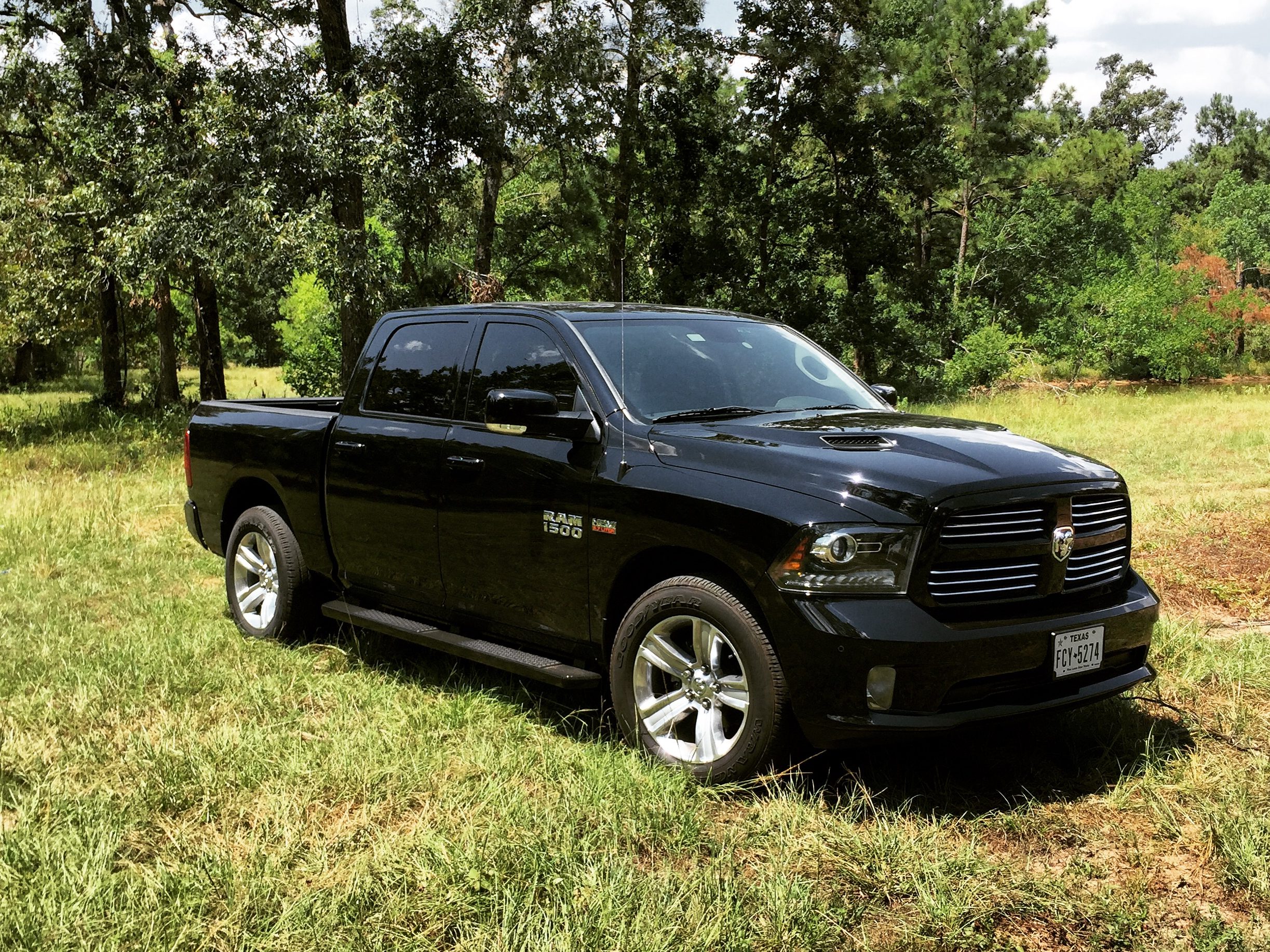 2014 RAM 1500 Sport
Retired 2016
My first NEW vehicle was this 2014 RAM 1500 Sport. I picked it up on a drive home from work one evening. I had come to a realization that my G8 was becoming too much of a project car to daily all the time. I had also enjoyed driving a loaner GMC truck while rebuilding the G8's transmission. My friend really liked his RAM so I wanted to check them out.
I sold the truck with around 12,000 miles on it and picked up my 2017 Audi A4.
So what happened to this truck?
My buddy Dave really liked RAM trucks and had bought several from a local dealer over the last few years. He had a connection with the fleet sales guy and we could use our companies to purchase trucks from him. He offered really good pricing without haggling unlike other sales people.
I ended up stopping by one evening and picking out a 2014 RAM 1500 Sport which ended up being my first new vehicle. It was also my first truck. It had tons of toys and looked very aggressive. I loved the air conditioned seats, it was very comfortable. The infotainment system was a big improvement over what I was used to.
The 5.7L V8 Hemi engine was a beast and propelled this big truck well. It was a fun truck to drive. The eight speed automatic transmission was initially great despite the quirky dial selector. The only mods I did were a cold air intake and XF-R HID projector headlights with halos. The retrofit projectors were amazing quality with sharp clean cutoff line.
Ultimately the truck had a lot of problems and really turned me off from the Chrysler brand. There were countless recalls and electric gremlins. Dealers were very slow to work with. The final straw was finding myself facing an ever growing list of things that were broken. No loaners were available. The dealer that sold me the car was giving me giant lead times before they could even look at the truck. Other dealers told me since the original dealer was in town I had to go there for warranty/recall issues.
I had to trade this truck in with just two years of service.