I'm so excited to get my Saber Cabinets which I ordered from the Obsessed Garage store. I knew I wanted these cabinets ever since I saw them for the first time. They are just a great spot for price, quality and subjectively looks. I also purchased a GasTapper 12V MAX fuel transfer pump. This handy pump makes refueling my Mustang with race gas so easy!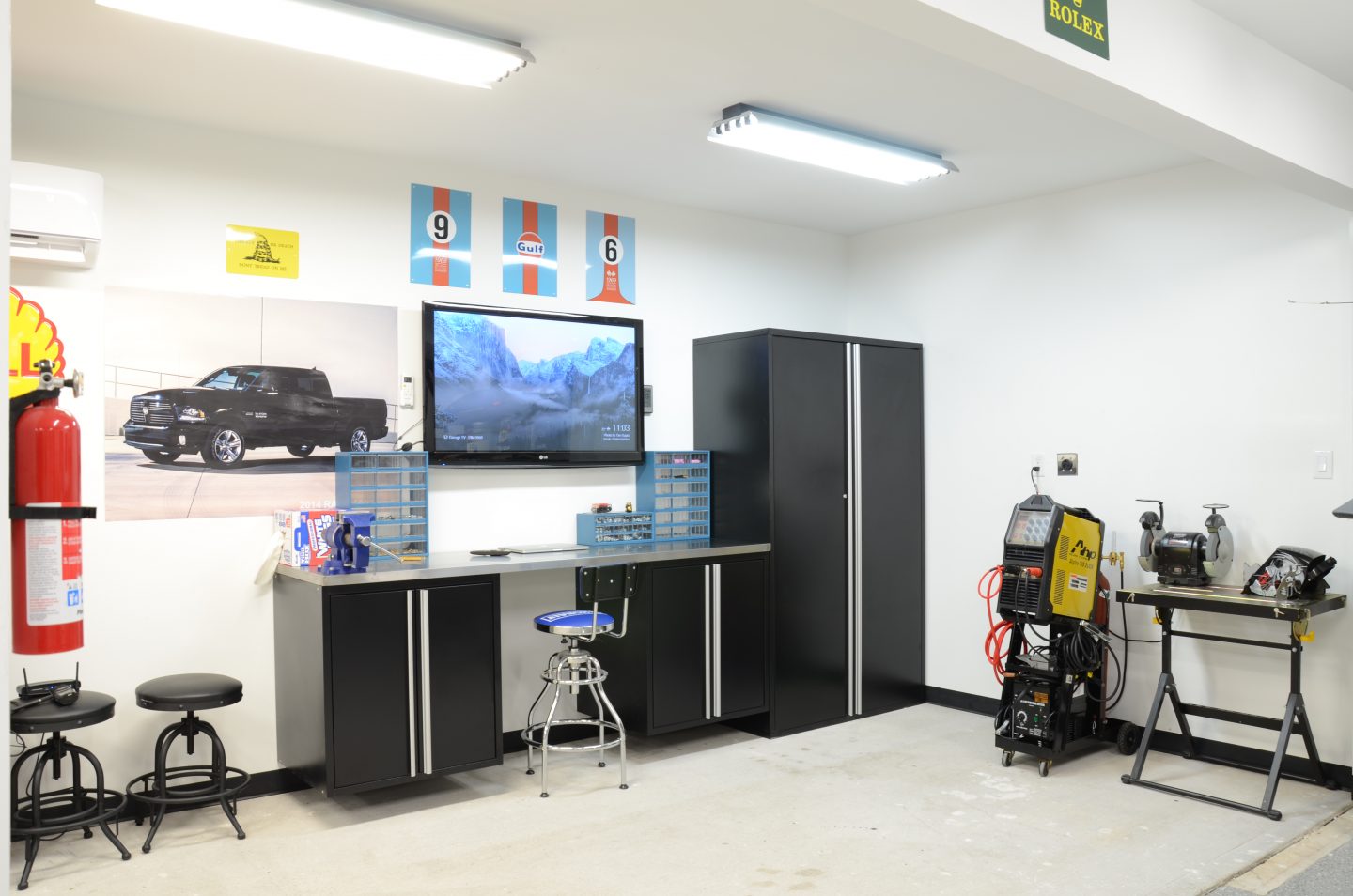 Here are the specific items I ordered, in total I spent about $1,400 before shipping costs:

2x Single Drawer Base Cabinets (Black)
1x Triple Stainless Steel Worktop
1x Wide Storage Cabinet (Black)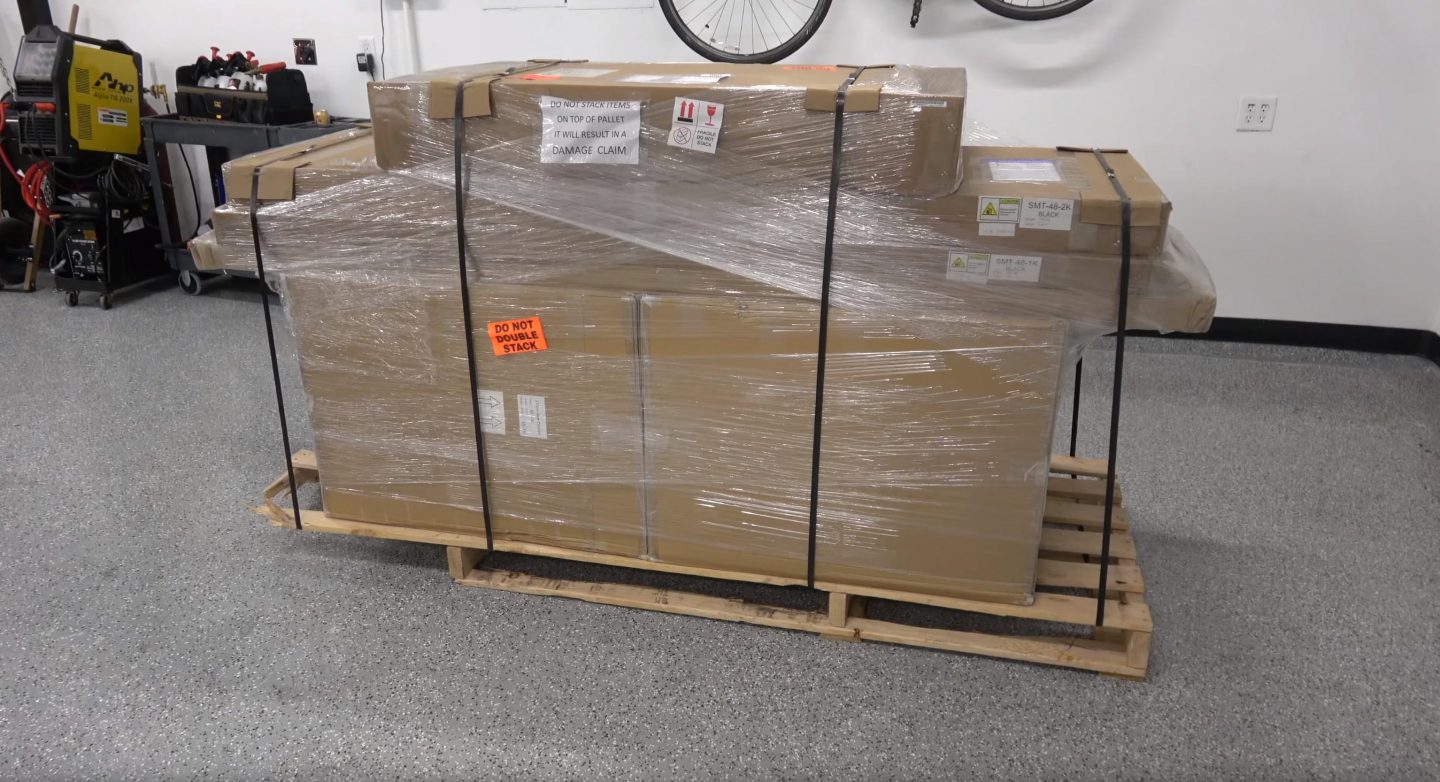 I was so excited when my pallet landed. No Amazon isn't overnighting these and it will take some time to get them to your door, but the wait is worth it! I immediately tore into the packages and began setting up my cabinets. The instructions and overall process was very easy.
The biggest challenge was the weight of the larger (Wide Storage) cabinet walls. They aren't easy to work with alone, and I definitely got a good workout hauling them around. Plus it really makes you appreciate what you're getting. I know I'd rather have heavy steel than flimsy junk!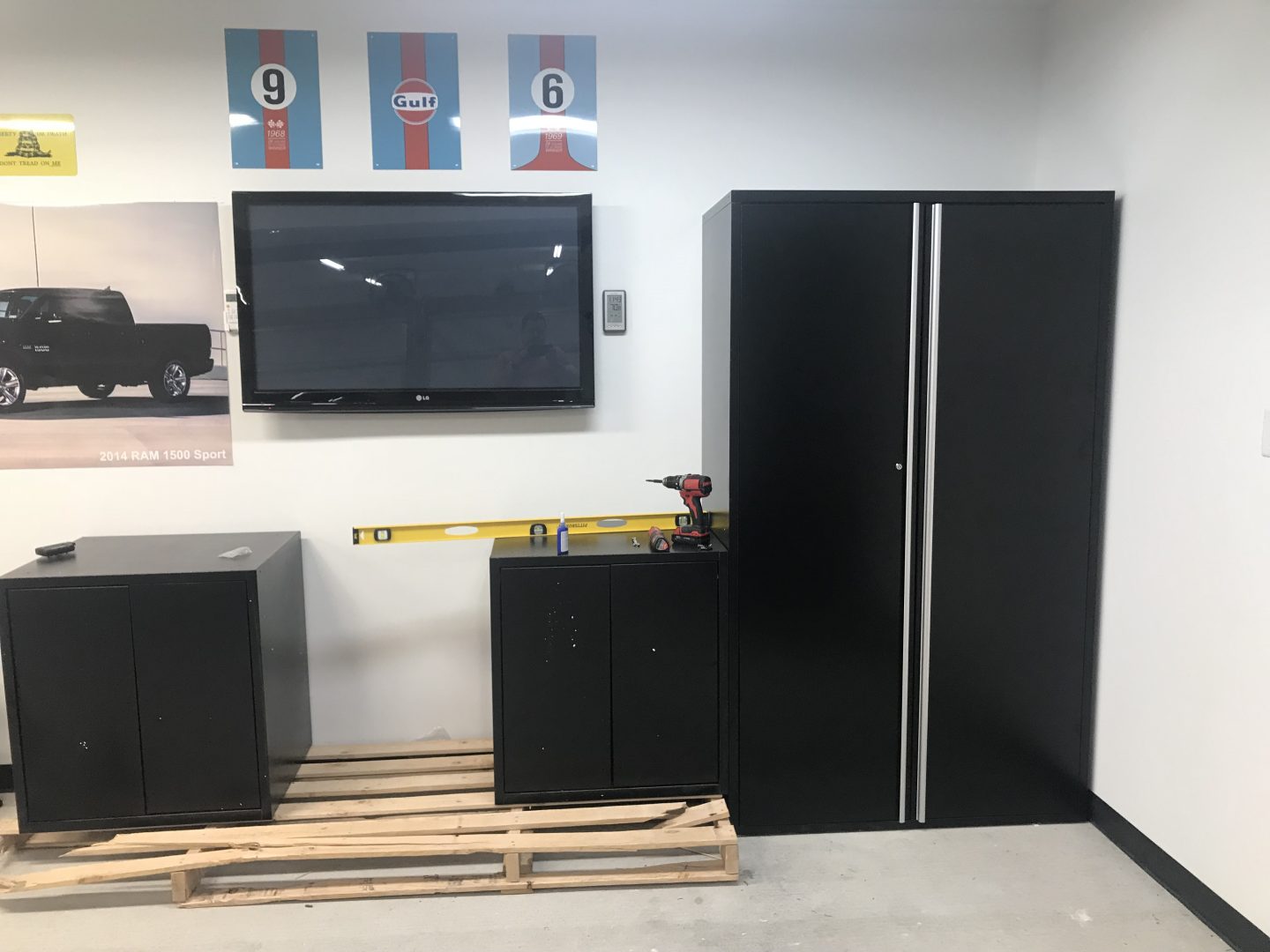 One neat trick I found was using the pallet and automotive floor jack to really square everything up. This allowed me to use a level to elevate and fasten down the two smaller cabinets to the wall. The large flat stainless worktop came out perfectly level.
Then it was time to test out the GasTapper 12V MAX Fuel Transfer Pump and transfer some fuel. This handy little tool comes in a sealed carrying case which is smell proof, at least thus far. One Year Update: Still smell proof and working great. It is powered by any 12V source, but obviously you need to avoid sparks around fuel. Always read the instructions and follow all safety protocol.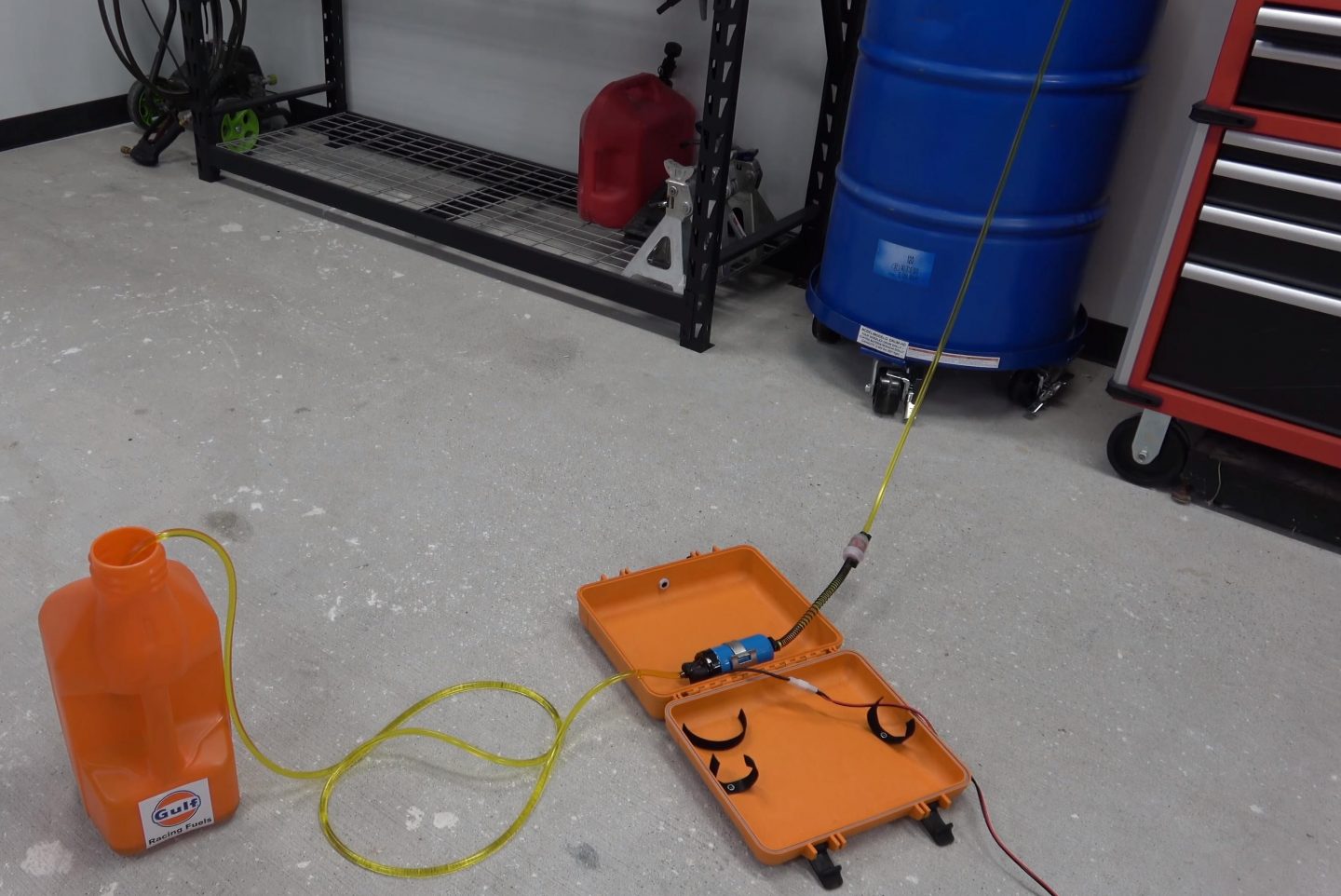 The transfer speed isn't that fast and you could in theory make your own with a larger capacity automotive fuel pump and a 12V+ source (depending on pump spec) to speed things up. I might do that if the pump in this kit ever dies, and just keep the rest of the rigging and case to use going forward. However, I'd expect to pay the same for just the pump as you would for this whole kit. So if you're not in a hurry, this makes the most financial sense!